Library
The Donor Family Network has a service to its members called The Bereavement Library. The Bereavement Library consists of a selection of books related to grief and bereavements that can be borrowed free of charge from the Network.
All we ask is that you post them back to us in good condition once you have finished with them. Please
email us
here if you would like to use this service.
Please click on the title below to reveal more information about the publication.
The Bereaved Parent, Harriet Sarnoff Schiff
Written by a bereaved parent this book helps parents to understand that they will be able to look to the future without their child. Written with honesty and sympathy it helps bereaved parents to deal with difficult decisions and ordeals.
Beyond Tears
This book covers the experiences of nine different mothers whose children have died as young adults. It offers comfort and direction to other bereaved parents as they share what to expect during the first year and beyond, giving the message that your life will be changed forever but you can learn to live and even laugh again.
You'll get over it - the rage of bereavement, Virginia Ironside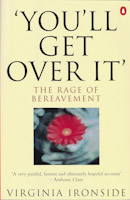 This is an honest yet sensitive book in which the author recognises the chaos of bereavement. She draws on the experiences of others to cover all areas of bereavement, stressing frankly how we all deal with a loss very differently.
Death and how to survive it, Kate Boydell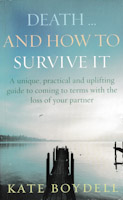 This is a unique, practical and uplifting guide to coming to terms with the loss of a partner. It offers frank, empathetic and warm advice on dealing with every aspect of the grieving process.
A grief observed, C S Lewis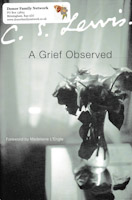 Following the loss of his wife, the author reflects honestly on issues of life, death and the future in the midst of loss.
I'm grieving as fast as I can, Linda Feinberg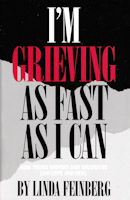 How young widows and widowers cope and heal. The author deals with the unique issues that arise with the death of a young person such as single parenthood, financial issues and isolation.
What on earth do you do when someone dies? Trevor Romain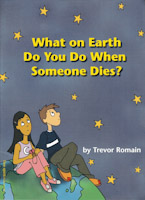 Written in a comprehensive and straightforward manor this book addresses the questions and thoughts which children have after the death of someone close to them.
Finding a way through when someone has died, Pat Mood and Lesley Whittaker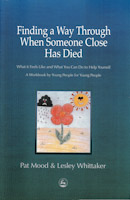 A workbook for young people and teenagers, this book gives guidance as to what it feels like to lose someone and what you can do to help yourself. The supportive and interactive style of this book also helps adults to understand how children and teenagers experience bereavement.
Badgers parting gifts, Susan Varley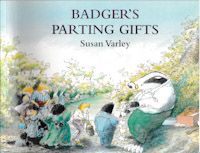 This book tells the story of how, following the death of Badger, his friends think that they will always be sad but they gradually learn to remember him with joy. This book can help children to come to terms with death.
Sad isn't bad, Michaelene Mundy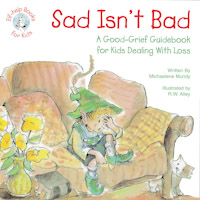 A good grief guidebook for children dealing with loss, this book offers a comforting, realistic look at death- and growth.
When dinosaurs die, Laury K Brown and Marc Brown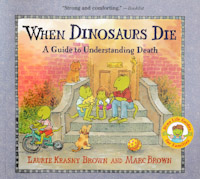 A guide to understanding death, this book addresses children's fears and curiosity head on.
Help me say goodbye, Janis Silverman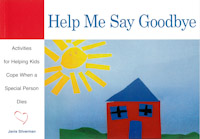 This book is full of activities for helping children to cope when a special person dies. It involves drawing and writing activities.
I'll always love you, Hans Wilhelm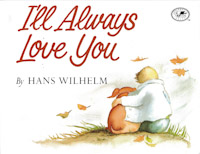 This picture book for young children deals with a story of grief through the loss of a pet dog.
I miss you, Pet Thomas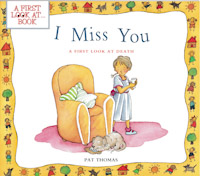 A first look at death, this book is a reassuring picture book which explores the different issues of death. This is a book suitable for young children, looking at feelings and questions following a loss.
When goodbye is forever, Lois Rak
This book helps young children to find hope when they have to say the hardest goodbye of all.
Sad book, Michael Rosen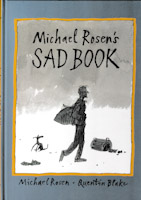 A touching story for children who can relate to the story of sadness, how it affects them and what they can do to cope.
Remembering Mum, Ginny Perkins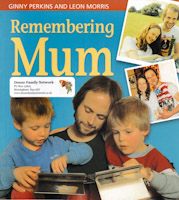 In this book two children and their Dad tell how they have made a special book for Mum and how that helps them to remember her.
Remembering my brother, Ginny Perkins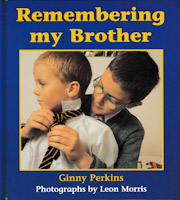 This book tells the story of how a boy and his family remember his brother, the things he did, the things he liked and the importance of remembering him.
Goodbye Mog, Judith Kerr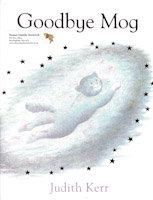 This beautifully illustrated book tells a story for young children and helps them to remember someone after a loss -based on the death of a pet.
Always and forever, Alan Durant
A wonderful and moving story that explains death gently through the death of a fox.
Someone special has died, Department of Social Work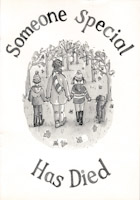 This short book is suitable for young children and deals with the sadness experienced following a bereavement.
Muddles, puddles and sunshine, Diana Crossley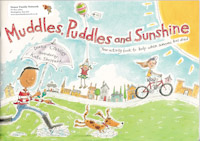 This is an activity book full of things to help children to communicate their feelings when someone has died.
Water bugs and dragon flies, Doris Stickney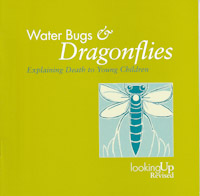 The author wrote this book to explain to children in her neighbourhood about the death of a five year old.
When something terrible happens, Marge Heegaard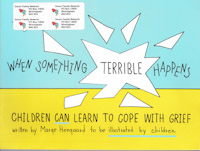 This activity book helps children to express their feelings through drawing.
When someone very special dies, Marge Heegaard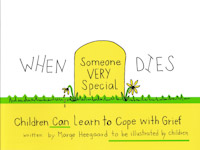 This in an activity book, based on helping children to learn to cope with grief. It teaches children the basic concepts of death and helps them to understand and explore their feelings.
The truth about transplants, Paulette Pratt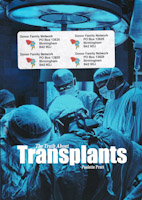 This book details the history of organ transplantation, tackles the problem of organ supply and other sensitive issues surrounding organ donation. The author traces the experiences of numerous recipients and includes case stories from recipients and donor families.
Thank you for life, Royal College of Physicians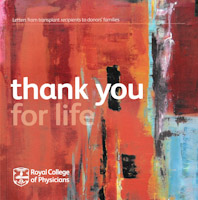 This book contains a collection of letters sent from transplant recipients to donor families.
Will I still be me? Diana Sanders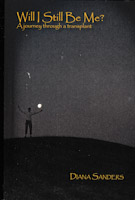 This is an autobiographical account of a young person's journey through transplantation.