Chris McColm
will always be in our hearts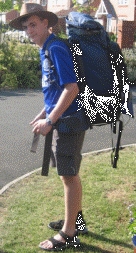 Matthew Charles Ferguson
Matt, we are so proud of you, although you are not with us any more you have helped so many people & even helped another to be born. You are never far from our thoughts and very much missed.
All our love Mum,Dad,Cam & Scott
Matt, Grandad is next to you watching over you as he always was. You are safe and sound together and there is a space for me to be with you when the time is right.
Love Gran Rolly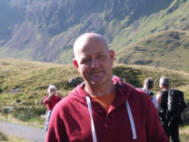 Steven Hague
My darling fiancee Steven, you would help anyone whilst you were alive and continue to do so so now you have passed. I hope I fullfilled your wishes in everyway Babe, till we meet again, love always your heartbroken fiancee Lisa X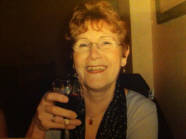 Margaret Ovens
Mum, we are so proud that you helped to save people's lives. You were generous in death as in life – always thinking of others. We miss you every day. love from Lesley & Janis XXXX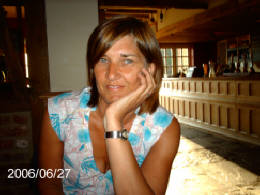 Kathy Skelly
To my lovely partner Kathy, nearly 2 years has gone since you passed away so suddenly and left my side. I love and miss you deeply and think of you every day. I am so proud of what you gave so selflessly so that other people could have a chance of a good life and experience the joy that you had in your heart. You will always be in our hearts and minds we love you always Jacqui, Zac and Sam xxx.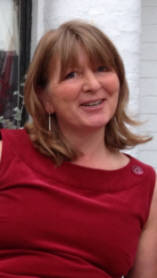 Elaine Massen (Lain'ne)
Lain'ne, No words will ever be enough to explain why you were taken from us so suddenly on 27th April 2013. You were the kindest, most caring, loving person ever, who will be missed by so many. 13th August is your birthday. Your 50th is the last one we shared with you. we will treasure it forever. In our hearts forever. until we meet again Lain'ne.
Love always 'Angelcake' and everyone who loved you XXXXX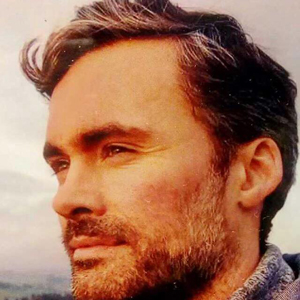 John-Paul Cassidy
John-Paul, you were our amazing Son, Brother, Uncle and Fiance. Our lives changed forever that day, but, the generosity and kindness that you lived your life with lives on in your memory and gives us a little bit of strength each day to cope with you not being close to us anymore. We'll forever be grateful that we had time with you and that you showed us what it was like to be a charismatic, fun filled person who loved life and to be a really great person too. Sleep well. Love You Always xxx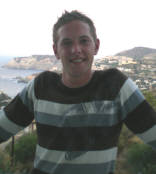 Alex Lawes
My darling little brother,not a day goes by where you're not in my thoughts! You were taken from us far too young but I am so immensely proud of you knowing you have helped save lives! Forever in my heart you will be,love you for eternity your big sis xxxx
Alex Lawes
We tragically lost Alex on Mothers Day 2011 at the age of 22. He was always a very caring young man, a registered donor, who has continued his caring by giving 5 others the most precious and priceless gift of all, the gift of life. We love and miss Alex every day xxx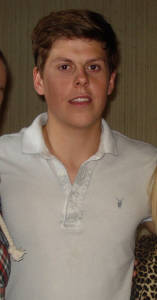 Connor Saunders
Our Connor was taken from us at the age of 19 in an attack while he was out with friends. He loved his family, his football, his golf and his gym. He was a doer he lived his life to the full and he loved it. He was kind, thoughtful and always happy. He had the biggest smile and the world was a better place because he was in it. He believed that anything was possible, he believed you could achieve everything with hard work. He signed the organ donor register at 16 and never told us. He believed in the gift of life. He really was a walking angel putting other people first and their feelings. Our worlds will never be the same without Connor in it, knowing he has saved 5 lives gives us comfort. Since his passing we know of lots of teenagers signing to become an organ donor because of him. xxxxx is alive.
Janet Christine Fairclough
In memory of my beautiful sister, Jan (my best friend). She was funny, bright, kind and hard working and was well known and highly thought of in her local community. Throughout her life she made many fiends but, most importantly she was the adored wife of David and devoted mum of Tom and Sophie. We all miss her so much and not a day goes by that we don't think of her, but we are happy that several people are now leading full and normal lives because of her and we wish them nothing but good health and happiness. Love you Jan gone but never forgotten xxxx.
Elaine Massen
Taken from us so suddenly 4 weeks ago aged 50. It still does not seem fair or even real and we miss you deeply, yet have found so much comfort after receiving a letter to say you have possibly saved 4 people's lives by giving so generously. AMAZING WOMAN! Love you always Emma, Kevin, Jessica and Emily XXX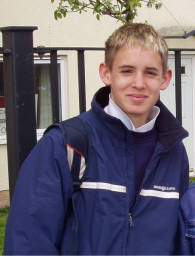 Jonathan Paul Payne
To our gorgeous son, brother, uncle, nephew & grandson. Taken from our lives, 15th April 2006, aged 17. The light went out of our lives and laughter dimmed to nothing without you. You are so badly missed every second of every day. We all love you and are so proud that you gave the ultimate gift of life to help six others enjoy a better, healthier life than before. As far as we aware all the transplants were successful and hopefully still are. You DID make a difference and will continue to do so.
Nicholas Raymond Smith
'Nicky' our beautiful son, brother, nephew, cousin one of the gentlest and most positive of souls. Loved by all his many friends and acquaintances who touched the lives of all he met. An incredible bright and multitalented young man, never to busy to help others. He lived life to the full, always saying 'yes' . You have left a great void in our lives that will never be filled.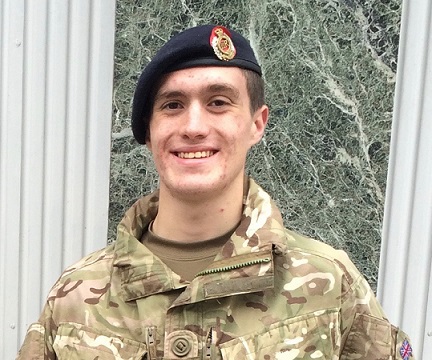 Thomas Walker
Our beautiful, amazing and unique son Thom. You were too good for this world and now you are able to spread your wings and find all you wished and dreamed for. We love and miss you more than words can ever express and wait for the day when we will be with you again. In your short 19 years you have brought us a lifetime of love, laughter and happiness. Love always Mum & Dad..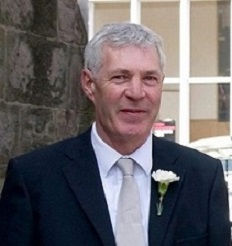 Anthony Mulligan
Tony our Father, Grandfather, Brother, Uncle, Cousin and friend passed away suddenly after a short illness leaving us all in disbelief. We miss your smile, your amazing eyes, your good humour and incredible knowledge. Two people benefited from your kidney donation and maybe more people will benefit in the future from your heart valves. Your legacy continues. Always in our hearts, till we meet again. RIP xxxx..