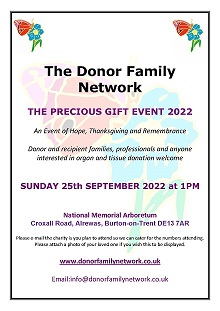 Precious Gift Event 2022
16th July 2022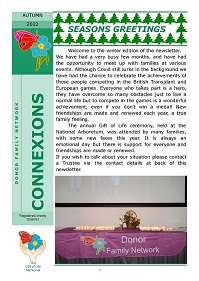 Autumn 2022 Newsletter
22nd December 2022
The David Nix World Transplant Games Bursary application form is now available.
Please click here
to download the Bursay Application Form.
Next year 2023 will see the World Transplant Games take place in Perth, Western Australia.  Once again, the Donor Family Network is assisting some athletes to attend the games by providing a bursary grant in the name of our life-time President David Nix.  To apply for the David Nix bursary, please download the application form and send to the Donor Family Network.  Please complete and send in the form by the end of November 2022.