Karen Kemp
To my beautiful sister your loss was hard but the thought of all those you helped in your donation has helped ease our pain. You still touch the lives of those around you as you did in life. To those whom received a gift from Karen, may you live a long and happy life xx
Christopher Margery
To a very dear son who meant the world to us. Your passing broke our hearts but with each day that passes we know that your life touched so many and will continue to do so for a very long time.
May all those who have benefited from your passing treasure each moment and live long and fulfilled lives.
The day we lost you it broke our hearts. You were taken from us so suddenly. I am so proud of you that even after you died you gave life to so many others. I couldn't have asked for a better brother or friend. I love you and miss you so much.
Alan Stevens
Gus, you were a fantastic man, and it was an honour to have you as a colleague. You made such a difference to so many lives, all of whom are better for knowing you. You had a way of inspiring even the most challenging of people, and truely believing that people can change their lives. All of us will miss you at work, there is a big gap in our team, which will only be filled with happy memories of the times we all spent together. We will look after Linda, and will never forget you, and the miracle of life you have passed to others. Proud to know you…Beth xxxxx
Alan Stephen
Alan, I love you my darling and always will. I still cannot believe how quickly you were taken from us but you will not only live on in our hearts but now also have the added gift of living on in others. This was always your wish and I am so pleased we have fulfilled it for you even though it was far too early. God bless you. All my love forever Linda xxx
Neil John Cole
Hey Neil, just wanted you to know how proud we are that you carried a donor card and made your wishes clear that you wanted to help others, you made a difference to the lives of 3 adults and to date 3 babies, how special are you soul boy, we have so many laughs and tales to tell about our antics as kids, always in our hearts and thoughts. keep the faith, love twin sis Wendy and Bev xx
David Wall
you left us so suddenly yet knowing that you have helped 3 people with your donations have made your 2 girls and me so proud of you and our lose a little more bearable its nearly 2yrs now and not a day goes by when we dont think of you xxx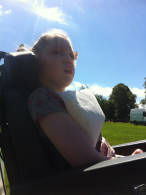 Tianna Leigh Whalley
Our beautiful daughter Tianna, not a minute goes by we don't think of you, we miss you so much……XX
Margaret Ann Tweats
My beautiful brave Mum, we are so proud of the gifts she gave and that hopefully she saved two people's lives, and we take comfort from this. A much loved and missed Wife, Mum and Grandma, she always gave so much to others throughout her life it was only right that she continued to do so after her passing. Love you so much Mum and am so proud of you xxxxxxx.
.
Stuart Russell
Dad you was taken to soon from us but the only comfort I have is that you have gone on to help others. The day you died was so hard, loosing you was like loosing half of me, you will be in my every thought always and forever. Sleep well Dad, love you so much I will continue to make you proud xxxxxxxx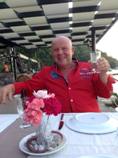 Stuart Russell
So very proud of you Dad for going on to help others. Although you were taken from this life too soon we will take comfort that you are helping other people. Miss you and love you forever Dad. From Amanda, Wayne, Holly, Abbey and Kieran.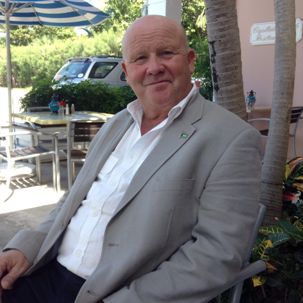 Stuart Russell
Year ago today Dad we lost you from our lives, you have left a big void in our lives. You would be so proud of Connor and Katy though they in college now full time and Connor's passed his driving test! Katy next then me last. Miss not sharing all the big moments with you, we still haven't got a final resting place for you but hopefully soon. Love you loads Dads, always in my thoughts xxxx.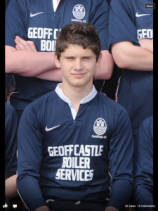 Benjamin Peter Robinson
Benjamin.. you left us far to soon. Suddenly. How we miss you, love you and think of you every second of every day. Your witty charm and beaming smile. A love so genuine. A caring and sharing boy. It was only fitting that you shared with others. We are so incredibly proud of our shining star. Sleep tight wee son. X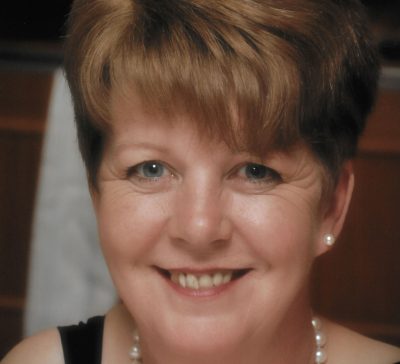 Sharon Teresa Drew
My darling gorgeous wonderful wife Sharon was taken suddenly and tragically in Feb. Sharon was always adamant about being an organ donor and got many including myself onto the register. Sharon was always full of life, vibrant, bubbly and was always caring for people. She is now helping 3 people have a better quality of life. I am so proud of her. I miss you terribly, my gorgeous wife. I will love you for eternity xxxxxxxxxxxxxxxxx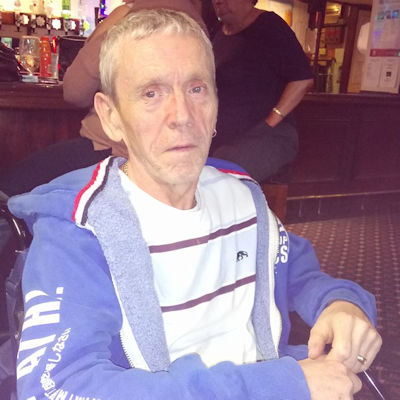 Barry Evans
My darling husband and soulmate Barry Evans we are so very proud of you . Your kidneys went to help save two lives. We miss you so much, you have left a big void in our lives but we take comfort to know that two families have hope for their loved ones because of your generous gift of life. You will always be with us in our hearts xxxx.
Claire Louise Lilley
Darling Claire, beloved daughter and sister, battled valiantly through life with her quirky sense of humour. Her love of the arts, the help of Kizzy her poodle and all who came to know her. Claire was a bookworm, happy in her home forever calm, gentle and helpful to everyone. Generous to the last, she has enabled 5 others to fulfil their lives. Fly and soar in the sky, beautiful butterfly, always in our hearts.
Daniel Butler
Daniel, our darling Son selfless right to the end, you gave the gift of life. We are heartbroken loosing you, but, are so proud that you helped others to get a second chance to live. All our love always, see you on the other side of the stars xxx.
Katie Ann Stephenson
My beautiful Sister Katie.Not a day goes by where I dont think of you and what you would be doing now but I am so unbelievably proud to know that you not only live on in my heart but in those who lives you went on to save.You are amazing Spud and I love you so very much xxxx

Grant McCabe
A toast to you Grant on your birthday.
We love and miss you so much.
The thought that you are living on in six other people brings so much comfort to all of the family.
Till we meet again !! Love always. Mum & Dad xxx

Oliver Morton
Oliver, our adored and precious son, brother and uncle.
Oliver you were such an amazing boy, as you gave in life you continued giving after your death; and we are simply lost without you.
Not an hour goes by without you in our thoughts and we all love you forever xxxxx
"no, not goodbye…see you next time" Oliver Morton
Hailey Power
This is my 13 yr. old little girl! She has saved so many lives on earth and is now saving lives through her giving. Hailey and her sister are now together in heaven and will always be in ours! We all love you both so very much!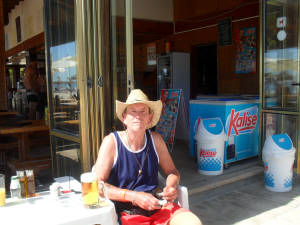 Thomas Hall
Mr darling husband Tom passed away so suddenly. Myself and your children Lee and Angela miss you so very much. You are always in our thoughts. You will be able to help others to have a better life and knowing this lessens the pain of losing you. Rest in peace now knowing that we loved you so very much.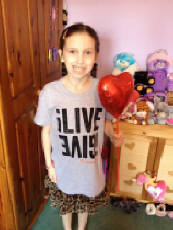 Eve Hooley
To the donor family, who at the most difficult time said yes and gave the most wonderful gift to my daughter Rachel, the gift of life anew heart. We say Thank You for your selfless act, we shall never forget you. You are always in our thoughts and prayers. Thank you doesn't seem enough. XXXX
Carla Adams
To the wonderful parents – donor family of a precious little boy who sadly passed away aged 18 mths. Thank you so very much for giving me the extra 17 yrs with wonderful daughter Bronte, there is not a day goes by when I don't remember you and the most precious gift you gave us….I hope you take some comfort in knowing her shared heart still beats strongly… Thank you.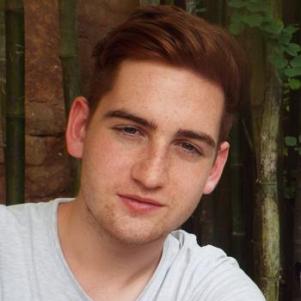 Daniel Redman
Daniel died suddenly in February, aged just 20. He was a cherished son of Pete and Marie and beloved little brother to Adam and Ben. Daniel was studying economics at university, he loved football and music and making people laugh. Daniel carried a donor card and gave the priceless gift of five of his organs - kidneys, pancreas, liver and heart. We are so proud of him and will love and miss him forever.
Christine Gottschall
My darling sister Chrissie who died suddenly in February this year.... A wonderful lady taken far too soon..... Chrissie was a nurse for 30 years always helping people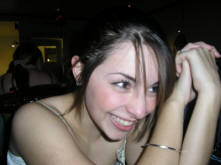 Jenna Lester
Our beautiful daughter Jenna Lester who we love deeply and miss so, so much was a multiple organ donor. All who know her are very proud of everything she has achieved in her short life, she was 16. Sleep peacefuly my darling x x x
to which she did after her passing.... God bless you Chrissie xxxx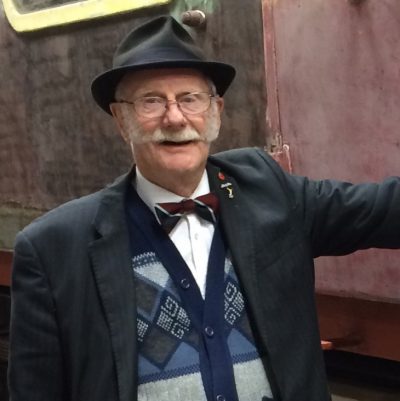 John Houghton
John Houghton died at the age of 82 after living a full and happy life. He cared deeply about his local community and served on Catterall Parish Council for 55 years. His main love was for trains and he was the founding Chairman of Furness Light Railway Trust. He was married to his beloved wife Jean for 53 years. His donation has meant that potentially two people's sight has been restored which is a wonderful legacy. He will be much missed by the community of Caterall and Garstang and by his family and friends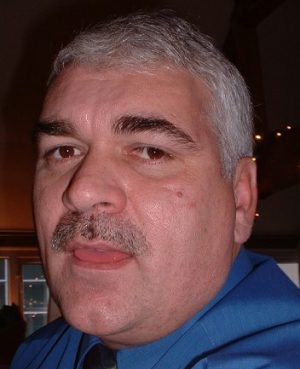 Angus McGregor
Not a day goes by without thinking about you. Such a loving and kind person. Miss you so much xx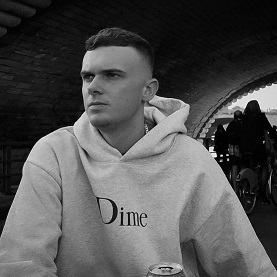 Jack Thomas Pearce
My beautiful son was 20 years old, he was my baby (pups) as we called him. He had a seizure which released a blood clot, he then had a stroke, followed by a heart attack. But he'd made the brave decision to donate at the age of 17 then again at 20. He went on to give 3 people life changing organs, I'm so proud of him but so heartbroken at the same time. We all miss him so much. will never forget you Jack my beautiful boy missed by so many.