Zara
Rembering you sweet angel Zara, your parents amazing gift is beating strongly in my beautiful daughter. Your life will never be forgotten, my daughter will live life for the two of you xxx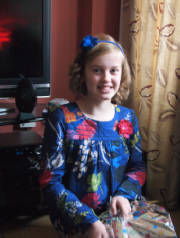 Rebecca Allen
10 years on Zara, your amazing gift to my daughter continues to give her life. We'll always think of you and your brave, amazing family. Thank you XXX.
John Eyre
Proud he was able to help so many others. Forever in our hearts.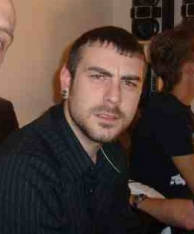 Danny Barber
My darling Danny boy, every day fills me with more pride for you. A beautiful child who grew into a beautiful man. Your path was short but your legacy continues.
Danny Barber
My Beautiful Boy. Lost at the hands of others. Your Legacy, 4 lives saved. I am proud to be your Mum. A gentle soul, taken to soon. Your dreams are being fulfilled.
Philip Daniel Watkins
We are so very proud that our brother gave the gift of life to another family. You are our hero Phil, your beautiful smile will stay with us forever. Be proud, we are xxx.
Gerald Kenneth Hemingway
There is a universal truth we have to face whether we want to or not, everything ends, life eventually ends. Unfortunately ending are inevitable. Summer ends, you close the cover on a good book, you say goodbye, 1997 was the year you left us and it still hurts. You were someone who was so much a part of our lives. You're our north star and the dear voice within our hearts, always remembered.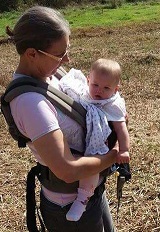 Sally Burness
A Loving Wife, Mother and Grandmother, Sal was a dedicated Staff Nurse, manager and End of Life Champion sadly gone from our lives but lives on in our hearts and through all the great memories. Sal gave the gift of life to 3 people so that they could go on to live their lives with their families which brings my family great comfort.
Callum Grant
Always in my thoughts. Love Mum xx.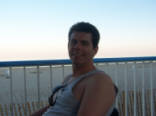 Steven Pinder
To Steve,
a loving husband and father, we're so proud that you were able to help three people live on. All our love always, Isobel, Rachel, Charlotte and Beth
xxxxx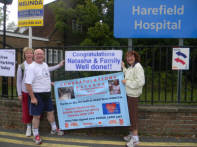 To the donor family who, at a very sad time, gave the most precious gift to our daughter Natasha, the gift of a new heart & lungs, we say THANK YOU. For your selfless act of love & kindness, we shall never forget you. You will always be in our thoughts & prayers. Thank You & God Bless You
Jamie Slater
We miss you every day beautiful boy, but knowing you have saved three peoples lives has helped us to cope with our great sadness. We will always love you. XXXX
Mark Stuart Calvert
Softly the leaves of memory fall, gently I gather and treasure them all. Unseen, unheard, you are always near. So missed, so loved, so very dear.
Cheryl Fogg
Thank you to the wonderful man who saved my life, not a day goes by where I don't think about you or your family. I can't imagine how hard it must be for your family coming to terms with losing you. I promise to live my life to the fullest after receiving such a wonderful gift, forever in our hearts.
Rachel Taylor
I am heartbroken as your Mum. But in another way so happy. Gift was given as you requested. Lots of other folks have registered on organ transplant register because of you. Well done Rachel :) xxxx
Jack Crabtree
In loving memory of a dear son, brother, grandson, nephew and friend. Your life could not be saved but you have saved the life of others and that makes us so grateful and proud as we walk the difficult road without you. Life so suddenly and sadly brought to an end now lives on in other people, and you will live on forever in our hearts. x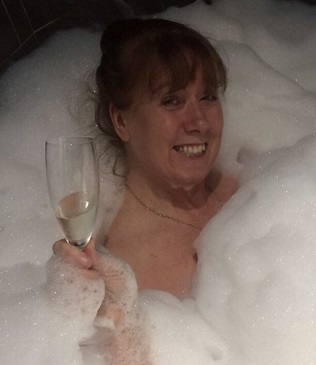 Carol Anne Daly
Carol, you were such an amazing person and you had, and continue to have, such an inspiring touch on so many peoples lives. You where the best mum, daughter and wife. After suddenly being taken from us after suffering a brain haemorrhage, I miss you more and more every day. I am so proud of your decision to donate and you have inspired everyone we know to do the same. You had such a zest for life and were a true liver bird. I hope I make you proud. I love you. From your daughter, Lauren xxx
xxxxx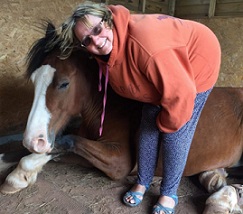 Jayne Kavanagh
Our Ma, a loving Wife, Mother and Grandmother. Loved so much by your family and friends. You were taken far too soon. Our hearts have been broken into a million pieces, we were not ready to say goodbye. You helped so many in your life and in true Jayne style have continued to help others at the end; you gave the gift of life to three people. There are not enough words to describe how much we miss you. Until we meet again, sleep tight our wonderful Ma, only ever a whisper away xxxx