Michael Boyle
To my dear brother Mickey, we all miss you so much.The hardest thing I've had to do was say goodbye to you. You have touched all our hearts and now a part of you lives on through your wishes. We will love you always and miss you forever. xx Philip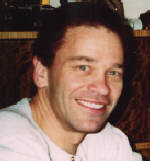 Michael Paul Hutson
Remembering our dear son Michael Paul Hutson sadly taken from us in May 2000. We are so proud of him and what he achieved in his 41 years with us and for the gift of life he gave to so many people. Always in our hearts and thoughts.

Niall Clohessy
To our very special and wonderful Niall, forever in our hearts we love you and miss you every day.
Love Mom, Noel, and Leah
Helen
Thank you so much for your generosity at such a terrible traumatic time. I live now for my donor and myself so try to have twice as much fun.
David Tilling
We are so proud you have helped others even though we had to lose you so soon, you achieved so much in your 48years.
Love you forever Jermaine, Annie & George xx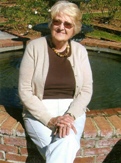 Elsa McKinley
My Gran was the kindest soul - She cherished life and was loved by so many. She had impeccable style, a wicked sense of humour, an unconditional love for all animals and loved her nightly whiskey and coke. Her donation contributed to the life of another human being; no greater gift can be given. No Grandson has ever loved his Gran more than I did - I think of her every single day.
Wendy Rosemary Johnson
We were married for one week short of our fiftieth wedding anniversary. Wendy passed away in Jersey on holiday with the MG club in a place she loved. Wendy enjoyed her work very much at Salisbury Hotel in Hertford with cake making, gardening with her cat. We have three daughters, one son and ten grandchildren. Life was full of enjoyment. We miss her. Tom xxx
Jackie Burough
What can I say Mum you were wonderful in every way and loved so very much. I miss you every day and am so proud of your decision to donate your organs. As giving in death as you were in life.
Rachel Collins
My Dad was given a second chance of life after receiving a single lung transplant. He really is making the most of it, treasuring every extra moment he has been given. Our family has so much respect for all donor famililies and can't say thank you enough to all donor famililies in the network. This will be Dad's first year of competing in the Transplant Games which he is doing so in memory of his donor. Rachel Collins & the Aston Family.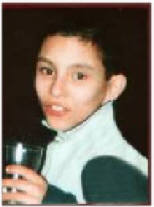 Wade
Wade you will always be in our hearts and we will never forget you and how adorable you were sometimes, or how bloody annoying at others, funny, clever and a proper little chatterbox. I remember you like it was yesterday xXx All my love Mum xxXXx
Wade
I think about you alot, I am sorry you died and are not with your family. If it wasn't for your gift of life I wouldn't be with my family. These words don't say it well enough,thank you for giving me my life.

MICHAEL McLAUGHLIN
Forever in my heart always on my mind. Life will never be the same without you but we hope you have gone to a better place. Miss you dreadfully. So proud of the way you helped others – never did I think when we talked about it that someday I would have to make that choice but I was glad to carry out your wishes. Love you always Mum and Dad.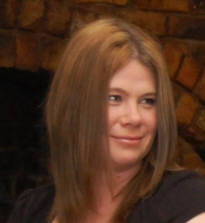 Maxine Clair Wright
In memory of Maxine Wright our daughter who had been on the register 20 odd years, suddenly taken from us May 2014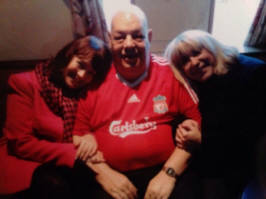 Harold David Seddon
You were my hero and made me fell safe Dad, I will never forget you and at least I know you are living on through your donation which is just what you wanted, rest in peace dera Dad xxx
Charlotte Mitchell
For my beautiful daughter who always thought of others before herself. I miss you so much love you always xx
Peter Fawcett
Sadly missed. Not a day goes by you're not in our minds, you're pimples and outgoing personality.