Ian Paul Michael Rowland
Ian was a special son, brother, grandson to the family.
Taken from us tragically in September in a road accident. He helped a few people with the donor card un-beknown to us until his younger brother convinced us that he and Ian carried a donor card to help others. Hardest decision for a mother to take and Ian's wish was granted.
Ian was a special son and always in our hearts.
Unknown Donor
We have never known Ben's donor family. Not a day goes by without thinking of them they gave Ben the precious gift of life xxx love u all
Alex Wilson
Miss you every day Alex but this was so like you. You touched everyone's lives when you were here and you're still helping others.
Love, Jean XX
Alex Wilson
Suddenly taken from us 3 years ago you donated so others may have the gift of life. So very proud of you. Precious memories we keep in our hearts. Loved missed and remembered every day.
Elizabeth, Alan, Julie, Jimmy. Hugs and kisses to Papa from Rebecca and Elliot.XXX.
Samantha Robson
In Sept my son's donor family gave my son the chance to live after choosing to donate despite their grief. Not a day goes by without thinking of you all. Forever in my heart XXX
Margaret Ann Kenney
So giving in death as well as in life. We miss you everyday.
Callum, Jacob and Ollie have an Angel Grandma to watch over them. I think of you often and with love always xxx.
Alex Wilson
So proud you chose to give the gift of life. Loved, sorely missed and always remembered. Forever in our hearts. XXX Elizabeth and all the family XXX.
Alex Wilson
Sorely missed, loved and remembered. So proud you chose to give the gift of life. Forever in our hearts. Love Elizabeth, Alan, Julie, Jimmy, Rebecca and Elliot and all your family. Gone but never forgotten. xxxxx.
Laura
Dearest Laura, 12 years ago you gave me a new life. I became a father as my life expectancy had improved. My daughter has your name in remembrance. Love to you and your family for making that decision, especially your daughter, Natalie. I will forever love you.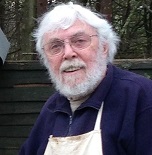 John Welsby
Some words to describe this talented passionate man taken too soon but living on in others through organ donation. Musician, Teacher, Ecologist, Nurse, Environmentalist, Engineer, Scientist, Big Hugs, Loving Husband, Dad, Grandad, Brother and Friend. We are so proud that your wish to help others with organ donation was fulfilled, your organs will help lots of people and your kidney saved a life from dialysis. If love could have saved you, you'd have lived forever.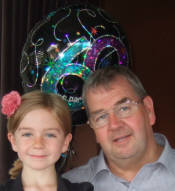 Alex Wilson
To my dear dad, in life you gave your time and love so freely to others and in death you gave them the greatest gift of all. We are so very proud of you xxx
Ann Lucette Westwood
Our lovely mother, our friend and confidant. Though we can no longer see and touch you, you live on in all of us, and in the lives of those who were given a new beginning when you left. In deep gratitude for so many years with you and remembering always to look up.
Craig Sean Gouldsbrough
Dad you are our hero.
We will never ever forget what you have to help as many people as possible with your passing.
Love you forever.
A special person in so many lives.
Its not Goodbye its See You Later xx
Rachel Lees
Life has gone on without you, just as people said it would. We will never stop loving and missing you, but have learn to live without you here. The gift of life you gave to so many is so precious and we are so proud of you.
Loving you always.
Mum xxxx
Olivia Glennie
Our beautiful princess who was loved by so many was tragically taken from us. Her organs were donated and she gave the gift of life to three people. It comforts us to know her DNA lives on. Until we meet again xxxx.
Michael Keype
Hello. And Bye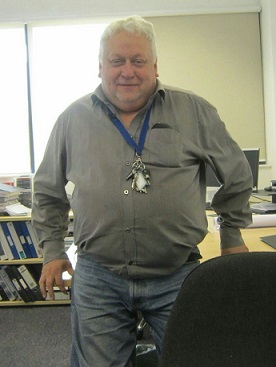 Michael Peter Blatherwick
To a special Brother and Uncle who was sadly taken away but helped to save so many lives.