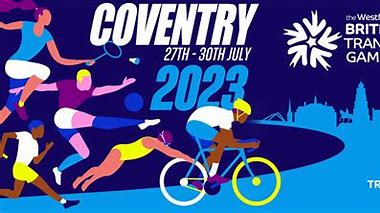 Westfield Health British Transplant Games 2023
14th May 2023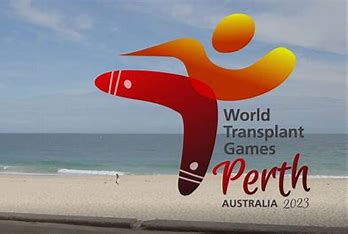 The WTG Perth 2023
14th May 2023
This year the   DFN Bursary helped 6 transplant recipients to attend the World Transplant Games in Perth, Western Australia.  All 6 of the DFN Bursary athletes won medals.
Andrea Draper – Silver & Bronze
Lydia Warner – 2  Silver & 2  Bronze
Lucy Ryan – Silver
Erin McIlvaney – 3 Gold
Ava Taylor – 5 Gold & 2 Silver
Bramble Johnson – 2 Gold & Silver
Well done to them all.
Andrea Draper was one of the DFN Bursary recipients.  Here are photos and comments from Andrea.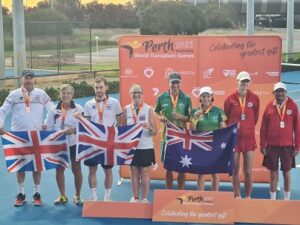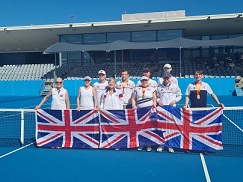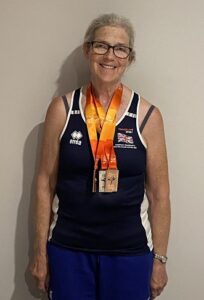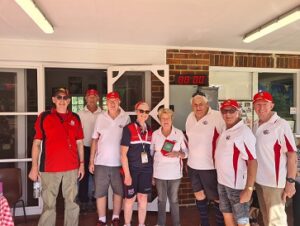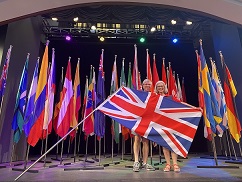 My Australian Adventures
I'm 64, being selected to represent GB&NI, was never on my radar. However, having a liver transplant wasn't a life style choice that I would have opted for either. Having a transplant, receiving the ultimate 'gift of life' has opened up new horizons, that I would never have even considered.
Having been selected and trained non-stop since September, I finally arrived in Perth fit and raring to go. I had no idea what to expect, but the welcome from the locals was amazing. Everyone was so friendly and so interested in us. Randall from the fire station have us a 2-hour tour and a lovely booklet, as a souvenir!
Health is always an issue, and I lost my doubles pétanque partner, to a shoulder injury. We used a precedent from 2009 to allow me to play with a man, and after much negotiation with the Indonesian and Iranian teams, we earned a bronze medal, but were not allowed to receive it! Very sad, especially if you had seen my final, winning shot- I'm still reliving it 😂. We did present them with a pennant from our club in Bridlington, as a thank you for welcoming us and they were delighted.
Luckily, I only had to rely on myself for singles tennis although that also means only myself to blame but I managed a silver medal. Sadly, with impeccable timing, I had caught a virus that developed into a chest infection.  Non the less, my ladies partner, who had muscular problems, and I battled on, finishing 4th. It wasn't looking too bright, but fortified by a nap, and after losing another partner- this time my mixed doubles partner, my new partner and I fought our way to a bronze medal in the mixed doubles. We are both very proud of this!
The next day, ignoring the instructions from the doctor to rest, I did the 200m. This is the event that is outside my comfort zone and which I have trained really hard for; the one that I do because I can. If the race had been 130m, I would have got silver, but it wasn't, at 130 m I started running through treacle. I finished, I got a bronze because there were only 3, 60+ in the race. The really bad news is that I'm going to have to do it again, to prove that I can!
I am very much in awe of the Donor Families and I say thank you from the bottom of my heart for all your support. The beach walk, at City Beach in Perth, was just beautiful. We met, donor families, recipients, locals and everyone had a story. The sun was shining, the welcome and food were fabulous and everyone was smiling. We loved the memorials that had been erected; they are looking to the future, and that is exactly what we are all doing!
With very kind regards
Andrea